News
Premier Corporate Printing Is Now Part of the Goldman Sachs 10,000 Small Businesses
Feb 21, 2014 - 2:39 PM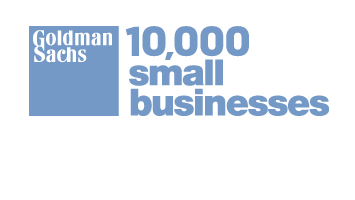 Premier Corporate Printing is pleased to announce the acceptance and start of the Goldman Sachs 10,000 Small Businesses program of Miami, Florida. Isaac Camargo, the President and co-founder of Premier Corporate Printing, will be attending the four-month program located at the Miami Dade College Wolfson campus.

The nationwide program is a practical business education plan that gives business owners and entrepreneurs valuable skills for growing their business. Goldman Sachs teamed up with Babson College to design and develop the curriculum. The curriculum is broken up into a nine-part event that addresses the particular needs of small business owners. At the moment there are 2,108 participants in eighteen locations with ninety-one partners. Goldman Sachs and the Goldman Sachs Foundation contributed a $500 million investment to help entrepreneurs create jobs and economic opportunity. The curriculum promotes peer-to-peer learning and integrates trained program business advisors who will provide coaching along the way.

Premier Corporate Printing is planning to use this opportunity to assist in expanding the company into new markets that can create additional streams of revenue, thus creating more jobs for the community. Mr. Camargo is very enthused about this opportunity. "There are many challenges in running and growing a business," says Mr. Camargo, "with the help of Goldman Sachs and Babson College, I am very excited about the future of Premier Corporate Printing."

To learn more about the 10,000 Small Business program, visit the Goldman Sachs website.

If you have questions or comments, please contact us directly here.