News
We Updated Our Stationery Ordering System
Aug 23, 2013 - 2:53 PM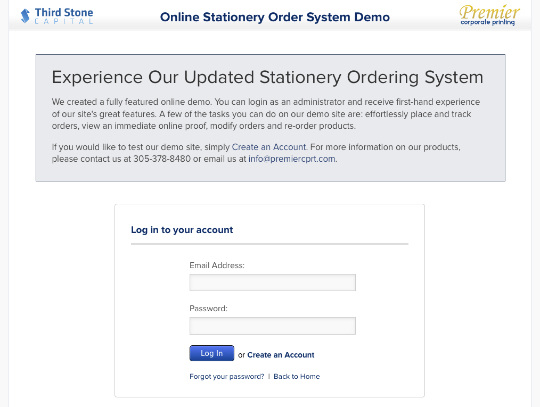 Today we are announcing that we have begun updating our customer's stationery ordering websites, an entirely new way to order stationery products online. Over the next few weeks, everyone will have this update. When we update your website we will send you a notification email letting you know your site has been updated. The new ordering system will make it easier for you to place orders, re-order products, track current orders and more. This update is the first step of many that will let our customers more easily shop online for printing and promotional products.

Experience our demo site
We also launched a Demo Site that gives you full access to experience the new updates we have been working so hard on. A few of the tasks you can do on our demo site are: effortlessly place and track orders, view an immediate online proof, modify orders and re-order products. If you would like to test our demo site, simply create an account and log in. Also, details of our new update are below:

Selecting products to order
We focused on simplifying the ordering process as much as we could and we knew it began with simplifying the way you view and select products. Now you will see all the products on one page with each product displaying its available quantities and price. We also added a feature that enlarges the product sample so you can see the details of each product.

To select a product, click on the drop-down button "Select Quantity" and a list of available quantities and their price will appear. Once you selected a quantity, the product box will highlight blue letting you know the product was selected.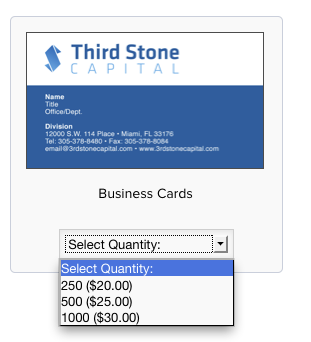 Re-ordering products
Our re-ordering process makes it much easier and quicker to re-order products. To re-order a product, simply go to the Previous Orders page and search for the past order you would like to re-order. You will have the option to edit the order and view a proof before you submit the new order.





Ordering timeline
We added a timeline that will be displayed to you throughout the ordering process. This timeline will let you know exactly what step you are in throughout the ordering process and you can use it to jump back to a previous step.





Instant online proof
Our "What-you-see-is-what-you-get" feature is one of our most valuable features on the site. Once you completed entering all the information that will be printed on your products, we then generate an instant PDF proof that you can view and approve before completely submitting the order to us. And if you see an error on the proof, you have the option to immediately edit the information and generate a new proof.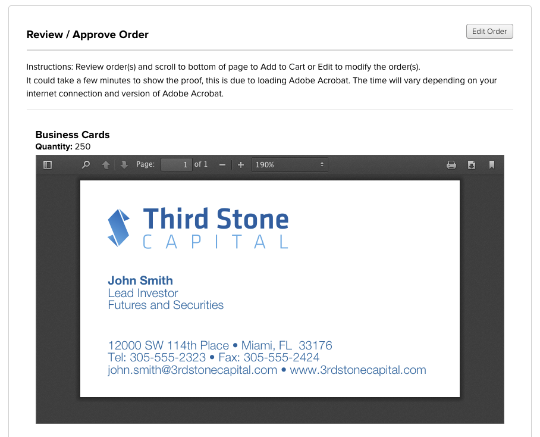 We hope you enjoy exploring our ordering system's completely new overhaul. We will continue to improve our order system to make it quicker and simpler to order printing and promotional products. If you have any feedback, please let us know.